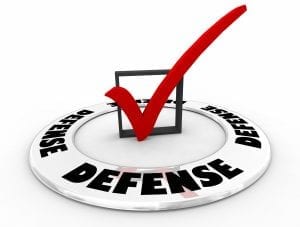 One of the biggest challenges facing many employers is workers compensation claims. In defending against these claims in the aftermath of an accident, employers need to know what their options are. One of them is drug testing.
One recent case in Arkansas  concerned a woman who severed her finger while working for a sewing contractor. She claimed that the accident occurred due to a lack of training on using machinery, but an emergency room drug test immediately afterward showed that she had marijuana in her system. In court, she was unable to show that her marijuana usage was unrelated to the accident. The worker admitted to using marijuana recreationally, which is illegal in Arkansas, for over 30 years and claimed that she had last done so four days before the accident. While the initial ruling granted her benefits, the appeals court judge ruled that she was not credible and the illegal drug usage could be linked to the accident.
You deserve to be able to defend yourself against workers compensation claims from workers who were using illegal drugs at the time of the accident. One of the best options available to many companies is Intercept. Because this is an oral fluid drug test, the worker can typically be tested quickly after the accident. This increases the chances that illegal drugs will show up on the test.
If you do not currently have a post-accident drug and alcohol policy in place, you need one. Your policy should clearly define what an accident is and where they can occur. For example, does an accident mean an injury that resulted in 3 days of missed work or damage to company property? What amount of damage to company property counts as an accident? Be specific to protect yourself.
We suggest that all employees involved in an accident, indirectly or directly, should have post-accident testing completed when an incident meets your criteria. Statistics show that drug abusers are four times more likely to be involved in accidents at work and five times more likely to file for workers compensation. We can help you protect your business.
James P. Randisi, President of Randisi & Associates, Inc., has since 1999 been helping employers protect their clients, workforce and reputation through implementation of employment screening and drug testing programs. This post does not constitute legal advice. Randisi & Associates, Inc. is not a law firm. Always contact competent employment legal counsel. Mr. Randisi can be contacted by phone at 410.494.0232 or Email: info@randisiandassociates.com or the website at randisiandassociates.com.