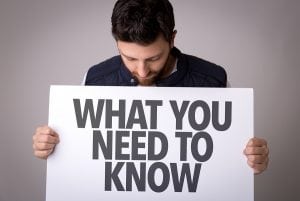 Alcohol is still the #1 substance of abuse in the workplace. Does that surprise you? What with all the news about marijuana it surprised us.
Bill Current wrote an excellent article summarizing a discussion around this topic of alcohol abuse in the workplace. What follows is a summary of the article. We strongly encourage you to take the time to read the article.
Bill Current is the author of "Why Drug Testing: Updated and Expanded for 2020," as well as 9 other books on substance-related issues. He founded the Current Consulting Group in 1998 and it has become the number one recognized brand name in compliance, business development, and operations consulting in the drug testing industry. He created Current Compliance, the only comprehensive on-line subscription database on all state laws related to workplace drug testing, including marijuana and workers' compensation laws.
The legalization of marijuana and its direct impact on the workplace garners a lot of attention, and rightfully so. According to the 2022 Quest Diagnostic Drug Testing Index, more workers are testing positive for marijuana than ever before.
Yet, according to the federal government there are many more alcohol users and abusers in the U.S. than marijuana users.
Alcohol is the single most used and abused drug in America. According to the National Institute on Alcohol Abuse and Alcoholism (NIAAA), nearly 14 million Americans (1 in every 13 adults) abuse alcohol or are alcoholics.
Many employed Americans with a drinking problem consume alcohol on the job. A survey of employees conducted by American Addiction Centers found that 14.7% of at-home workers and 3.3% of other employees admit to being "high" on the job every week.
Workplace alcohol abuse has a direct impact on safety and injuries. According to the National Council on Alcohol and Drug Dependence (NCADD):
Workers with alcohol problems are 2.7 times more likely than workers without drinking problems to have injury-related absences.
[Breath] alcohol tests detected alcohol in 16% of emergency room patients injured at work.
NCADD also reports:
Analyses of workplace fatalities showed that at least 11% of the victims had been drinking.
20% of workers and managers across a wide range of industries and company sizes report that a coworker's on- or off-the-job drinking jeopardized their own productivity and safety.
Alcohol Testing
Because of the direct effects of alcohol abuse on the workplace, employers have a right and an obligation to take steps to address the problem. It is important for employers to understand:
No state prohibits employers from conducting alcohol testing when such testing is conducted in accordance with state or federal laws or to comply with government-mandated alcohol testing.
While the Americans with Disabilities Act (ADA) considers a current alcohol abuser to have a disability and is thus protected under the ADA, employers in all 50 states still have the right to:
Prohibit employees from consuming alcohol while on the job, and
Prohibit employees from being under the influence of alcohol at work.
The Equal Employment Opportunity Commission (EEOC) has issued directives relative to alcohol testing for employees and job applicants and employers should review these policies very carefully to ensure complete compliance.
And we would like to point out that we discuss in this blog why a most important reason to conduct drug and alcohol testing is to help rehabilitate valued employees
Conclusion
A 2015 study found that marijuana users commonly drink alcohol while they are consuming cannabis. According to the study:
"The prevalence of simultaneous use was almost twice as high as concurrent use, implying that individuals who use both cannabis and alcohol tend to use them at the same time. Simultaneous use was also the most detrimental: compared to alcohol only, simultaneous use approximately doubled the odds of drunk driving, social consequences, and harms to self.
What's the point? As marijuana legalization continues to spread across the country resulting in many more people using marijuana, a simultaneous increase in alcohol abuse can be expected. As such, employers have a vested interest in ensuring that their workers are alcohol-free while on the job. Alcohol screening when and how permitted is one of the most effective ways for employers to deter workers from using alcohol on the job or being at work while under its influence.
James P. Randisi, President of Randisi & Associates, Inc., has since 1999 been helping employers protect their clients, workforce and reputation through implementation of employment screening and drug testing programs. This post does not constitute legal advice. Randisi & Associates, Inc. is not a law firm. Always contact competent employment legal counsel. To learn more about avoiding lax screening procedures, Mr. Randisi can be contacted by phone at 410.494.0232 or Email: info@randisiandassociates.com or the website at randisiandassociates.com