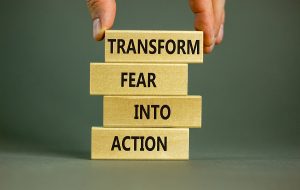 What positive steps can employers do in light of the many states that are passing legislation that allows recreational marijuana? We see many employers removing marijuana from the drug test panels for pre- employment drug testing.
What positive actions can employers do to assure a drug and alcohol-free workplace?
Employers need to be aware of the legal environment in each state in which they operate.  Many employers focus on steps that can't be done. But it is important to be aware of steps that can be done. An article by the law firm of Faegre Drinker Biddle & Reath LLP highlights the recent marijuana legislation in the state of Connecticut.  There are many steps employers can take to protect their employees, clients and members of the public.
Remember that any federal regulations e.g. DOT, will supersede any state legislation. The article by Faegre Drinker Biddle & Reath LLP mentions that many states also allow exemptions for: any federal contract or grant that requires preemployment drug testing of applicants as a condition of receiving the contract or grant; any federal or state laws that require drug testing for safety or security purposes; or a valid collective bargaining agreement (CBA) that addresses drug testing of applicants, conditions of hiring, or conditions of continued employment for applicants.
Make sure that any drug testing policy is in writing and properly communicated to employees. And if required by law to applicants.
While alcohol is legal, an employer does not have to tolerate an employee being under the influence of alcohol while on the job. Similarly, in our opinion, there is no reason an employer needs to tolerate an employee performing their job duties while exhibiting behavior that would indicate being under the influence of marijuana. The article by Faegre Drinker Biddle & Reath LLP lists some examples of unacceptable behavior:

employee's speech, physical dexterity, agility, coordination, demeanor, irrational or unusual behavior, or negligence or carelessness in operating equipment or machinery
Disregard for the safety of the employee or others or involvement in any accident that results in serious damage to equipment or property
Disruption of a production or manufacturing process
Carelessness that results in any injury to the employee or others

Managers should be trained on how to identify and document and then confront, if appropriate, employees exhibiting potentially dangerous behavior.

An employee in this situation should never be confronted one on one. There should always be two managers confronting the employee.
Consider the effectiveness of a random drug testing program. Quest Diagnostics Analysis reveals that random drug testing positive results are sometimes double the results that are found in pre-employment drug tests.
Document the job requirements and how safety-sensitive aspects of the job proscribe being under the influence of any substance that would jeopardize the safety and security of any third party.
The article by Faegre Drinker Biddle & Reath LLP examples of such positions:
Firefighters
Emergency medical technicians
Police officers and correctional officers
Positions that are required to operate a motor vehicle, for which federal or state law requires submission to screening tests, including positions requiring a CDL and positions subject to DOT drug and alcohol testing
Positions that require OSHA certification of completion in construction safety and health
Positions that require U.S. Department of Defense (DOD) or U.S. Department of Energy (DOE) national security clearance
Positions for which the law's employment provisions are inconsistent or conflict with an employment contract, CBA or federal law, or which are funded in whole or in part by a federal gra.nt
Positions that receive federal grants, or require supervision or care of children, medical patients or vulnerable persons
Positions with the potential to adversely impact the health or safety of other employees or the public, as determined by the employer.
James P. Randisi, President of Randisi & Associates, Inc., has since 1999 been helping employers protect their clients, workforce and reputation through the implementation of employment screening and drug testing programs. This post does not constitute legal advice. Randisi & Associates, Inc. is not a law firm. Always contact competent employment legal counsel. Mr. Randisi can be contacted by phone at 410.494.0232 or Email: info@randisiandassociates.com or the website at randisiandassociates.com