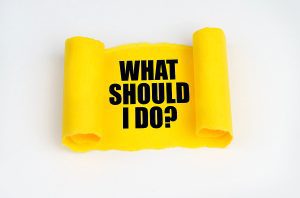 What are the important steps after receiving a drug test result? Not complying with your responsibilities as an employer can spell legal trouble.
We always tell clients that their number one priority should be complying with local and state laws when it comes to drug testing programs . Additionally, it's important to obtain the advice of competent legal counsel and experts in the drug testing field. The Current Consulting Group is one respected source we recommend. This article from Sharon Bottcher and Adam Hall at Current Consulting Group contains some valuable information for employers. We encourage you to read it and learn the general rules and common practices surrounding drug testing. . The article also contains useful state-specific information related to mandatory and voluntary laws.
We've provided a short summary below for your convenience. However, we recommend reading the article in full so you know what to do after receiving a drug test result.
What To Do After Receiving a Drug Test Result 
The implementation, requirements, and procedures of drug testing programs are well documented online. What's missing is further discussion of what to do after receiving a drug test result. Unfortunately, many employers fail to go over the post-results phase when they begin the program.
Employers need to know how their drug testing procedure works from beginning to end to maintain a reliable and effective program. Keeping up with federal and state laws, as well as company policies, will help you keep the process on track.
So, what happens after you receive a drug test result? First, the result should be reported to you by a Medical Review Officer (MRO). MROs typically review and examine all drug test results. At Randisi & Associates, Inc. we've published several articles about the benefits of having a Medical Review Officer as part of your drug testing program.
After receiving a drug test result, employers should then:
1.    Notify the applicant or employee of the result
2.    Give them a copy of the result
3.    Inform them of their right to explain a positive result
4.    Allow them to request a retest of the original sample
5.    Go over the consequences of the result with the applicant or employee
Bottcher and Hall  conclude the article by describing the notification requirements of several states such as Maryland, Minnesota and the Carolinas.
A sampling of states that have voluntary laws regarding notification of test results include Alabama, Florida, Georgia, Idaho and Mississippi.
If your state law doesn't include specific regulations, the drug testing procedure should be described thoroughly in the company policy. It should also be followed to the letter. The last thing you want is a messy legal conflict that will cost your business thousands. Your employees can only understand what options they have after receiving a drug test result if you explain it clearly to them. To do that, you have to know the process inside and out.
James P. Randisi, President of Randisi & Associates, Inc., has since 1999 been helping employers protect their clients, workforce and reputation through implementation of employment screening and drug testing programs. This post does not constitute legal advice. Randisi & Associates, Inc. is not a law firm. Always contact competent employment legal counsel. To learn more, Mr. Randisi can be contacted by phone at 410.494.0232 or Email: info@randisiandassociates.com or the website at randisiandassociates.com