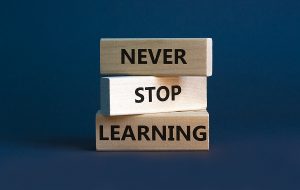 In June of 2021, the Iowa Supreme Court handed down a ruling in Dix, et al. v. Casey's General Stores, Inc. that changes the ways in which Iowa employers are allowed to conduct workplace drug testing — namely, that employers can designate certain warehouse employees as having "safety-sensitive jobs" in order to force them to comply with random workplace drug testing policies.
Workplace Drug Testing in Iowa
In order to understand this ruling, you'll need to know the background. Iowa's drug and alcohol testing laws are some of the most complicated for employers to navigate, including numerous requirements that employers must complete in order to be in compliance with the law when conducting employee drug tests. Some of these include:
Employers must implement a written policy distributed to employees and made available to job applicants and current employees upon request.
Employees who meet certain conditions must be offered rehabilitation in lieu of termination or other disciplinary action if a positive test result is returned.
Supervisors must complete training on recognizing substance abuse, documentation thereof, and the resources available to assist employees with substance abuse.
Employees who return a positive drug test result must a) be notified in writing that they can take another test at their own expense in order to refute the positive test result, and b) such notification must include the cost of the test.
Dix, et al. v. Casey's General Stores, Inc. involved a gas station chain who tried to claim that all workers at one of their warehouses were "safety-sensitive employees" and therefore subject to random drug testing. When four workers were terminated after their drug tests returned positive results, they sued the company, calling into question the workplace drug testing program itself and whether or not it complied with the law.
The Ruling And Its Implications
These four employees at Casey's warehouse had been designated as holding "safety-sensitive jobs", and the case involved (in part) them contesting this designation. This caused the court to consider several issues, including what holding a "safety-sensitive" position entails, and therefore what positions may be subjected to these random drug testing policies.
The court stated that the term "safety-sensitive" identifies employees who, "if performing their job functions while under the influence of drugs or alcohol, could pose such a risk of harm to people or damage to property that subjecting them to suspicionless drug testing is justified."
During their statement, the employer admitted they designated all warehouse positions "safety-sensitive" based on the location at which they performed the work, not the work itself. The court agreed that two of the employees were not, in fact, in "safety-sensitive jobs", as they were involved only in light-duty work counting cases of cigarettes in a secure, fenced-in area within the warehouse.
However, the court determined that the other two employees did, in fact, work in "safety-sensitive jobs"— meaning it was lawful for the employer to include them in the pool of subjects for random drug testing.
Implications and Considerations
As more states enact medical and recreational marijuana laws, employers are reviewing their workplace drug testing policies with a closer eye. The Iowa Supreme Court ruling sets a precedent that will also make it a smart idea for employers to scrutinize their job descriptions and ensure their accuracy before subjecting employees to random drug testing— a topic we wrote about last year . By ensuring you accurately classify each of your job postings as "safety-sensitive" or not, you will protect yourself from liability and ensure compliance with local statutes.
Protect Your Investment and Your Reputation
James P. Randisi, President of Randisi & Associates, Inc., has since 1999 been helping employers protect their clients, workforce and reputation through implementation employment screening and drug testing programs. This post does not constitute legal advice. Randisi & Associates, Inc. is not a law firm. Always contact competent employment legal counsel. Mr. Randisi can be contacted by phone at 410.494.0232 or Email: info@randisiandassociates.com or the website at randisiandassociates.com