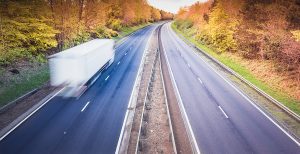 Over the last several years, laws surrounding the usage of marijuana have loosened across the majority of the United States affecting a drug testing program. This has sparked discussions regarding whether marijuana should be removed from employment drug testing programs altogether. Time and time again, new evidence is released suggesting that marijuana testing should indeed remain in place for businesses particularly with employees in safety sensitive positions. Most recently, an Insurance Institute for Highway Safety (IIHS) study has revealed that crash spikes have occurred in states like California, Colorado, Nevada, Oregon and Washington after recreational marijuana legalization.
The spikes observed in this study shouldn't exactly come as a surprise. Driving simulator tests have revealed an increase in several dangerous driving tendencies among those intoxicated by marijuana:
Slower reaction time
Difficulty paying attention
Difficulty remaining in position within lane
More errors correcting vehicle
Each of these tendencies likely contribute to the 6 percent jump in crash rates and 4 percent jump in fatal crash rates compared to other nearby states where recreational marijuana usage remains illegal.
So, what does this new data mean for your drug testing program? Employers may, if they wish, remove marijuana from pre-employment testing panels. However, the study illustrates why marijuana should be included in random drug testing programs particularly for positions with safety sensitivity.
A random testing can ensure your team is fully committed to the safety of themselves and others. While safety is priority number one, you could also save yourself millions of dollars in potential damages in a worst-case scenario type of situation.
If drug testing directly pertains to job-related functions employers may ask their employees to submit to random drug testing. This means that the scope of employee drug testing is well beyond positions that just include drivers. The Connecticut Department of Labor has outlined a comprehensive list  of high risk or safety sensitive positions. If your business employs individuals holding any of the included positions, you can only stand to benefit by encouraging safe practices and including marijuana testing in your drug testing program.
James P. Randisi, President of Randisi & Associates, Inc., has since 1999 been helping employers protect their clients, workforce and reputation through implementation employment screening and drug testing programs. This post does not constitute legal advice. Randisi & Associates, Inc. is not a law firm. Always contact competent employment legal counsel. Mr. Randisi can be contacted by phone at 410.494.0232 or Email: info@randisiandassociates.com or the website at randisiandassociates.com