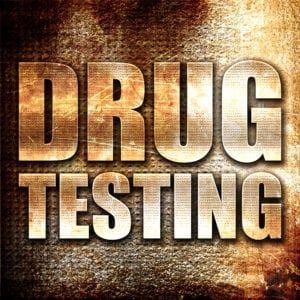 The world is constantly changing, and the employment landscape is no different. According to a recent article a growing percentage of workers nationwide have positive drug tests for controlled substances in 2018. More concerning, there was a whopping 30% increase in positive drug tests in transportation workers compared to previous years. With more workers in dangerous industries under the influence on the clock, is your business doing enough to protect other workers, customers, members of the public and your company?
The most prevalent drug found on tests was marijuana, and positive drug tests increased by over 10% for 8 of the 17 sectors examined in the study. Some of those sectors include mining, construction, transportation, manufacturing and warehousing. This is particularly concerning due to the hazardous nature of those jobs and the necessity of making logical, quick decisions.
When to Test
As marijuana use increases, employers need to think critically about their drug testing methods to confirm that workers aren't putting themselves, fellow employees, members of the public and customers at risk. For example, cannabis users who do not use it frequently will only have positive urine samples 1-3 days after use. We recommend random drug testing after hiring in addition to pre-employment drug testing. Why? One study found a pre-employment positive rate of 4.7% and post-employment random testing positive rate of 5.7.
That means that random testing catches a higher number of employees who are using illicit substances.
Random drug testing is also a good way to send a strong message to your employees that controlled substance use and abuse are not accepted at your company. When workers are responsible for the safety and well-being of themselves, each other, customers, members of the public and your business, you cannot afford to have them under the influence.
What Specimen Works Best
What type of specimen testing should you complete? We recommend oral fluid specimen drug testing.  It has been shown to be more powerful than traditional urine drug testing, and it only takes 10 minutes from start to finish. It is also much more
James P. Randisi, President of Randisi & Associates, Inc., has since 1999 been helping employers protect their clients, workforce and reputation through implementation of employment screening and drug testing programs. This post does not constitute legal advice. Randisi & Associates, Inc. is not a law firm. Always contact competent employment legal counsel. Mr. Randisi can be contacted by phone at 410.494.0232 or Email: info@randisiandassociates.com or the website at randisiandassociates.com