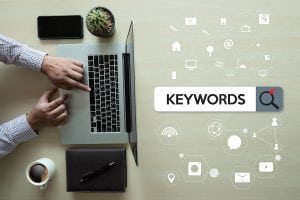 "Always check the source" was the advice from a professor I had in college. In summary, he said, always go to the source and avoid, if possible, relying on other people's opinions. Other people can often be wrong, he said.
But it's easy, you say, to just rely on someone's opinion. And, that opinion may be from someone who, you would think, is an expert. However, those people can, and often, be wrong. Unless they can provide you a link to the law that they are interpreting, check the source yourself. If you don't want to read the source information, ask as many qualified people as you can and corroborate their statements.
 Case in point. Recently I attended a webinar about drug testing. The presenter made a blanket statement during the presentation that drug tests should only be given on a post-offer basis. That statement was emphatically made again after I sent a question during the webinar.
That advice is not correct!!
First, let's see what is not allowed. A covered entity shall not require a medical examination and shall not make inquiries of an employee as to whether such employee is an individual with a disability or as to the nature and severity of the disability, unless such examination or inquiry is shown to be job-related and consistent with business necessity.
Where does the confusion around drug testing occur? There are two types of drug tests. There is a drug test that tests for the five illegal drug panels. And, there is a drug test for panels that include both illegal AND legal drug panels. The former is allowed on a pre-employment basis. The latter is not allowed on a pre-employment basis because it qualifies as a medical examination and, as such, should only be given post conditional job offer.
It is perfectly legal to conduct a drug test for illegal drugs on a pre-employment basis. Oh, you want the cite? Here it is:
Paragraph 2.A
 There are a number of procedures and tests employers may require that generally are not considered medical examinations, including:
tests to determine the current illegal use of drugs;(32)

physical agility tests, which measure an employee's ability to perform actual or simulated job tasks, and physical fitness tests, which measure an employee's performance of physical tasks, such as running or lifting, as long as these tests do not include examinations that could be considered medical (e.g., measuring heart rate or blood pressure);

tests that evaluate an employee's ability to read labels or distinguish objects as part of a demonstration of the ability to perform actual job functions;

psychological tests that measure personality traits such as honesty, preferences, and habits; and,
In a back and forth discussion I had with the expert giving the webinar, she questioned about what would happen if opioids were discovered during the drug test for illegal drugs and what if the opioids were legally prescribed.
This brings up another major point about an employer's drug test program. It is a business best practice to have a Medical Review Officer (MRO) review all non-negative results from the lab. Then the MRO, a qualified physician, renders an opinion as to whether or not the drug test is positive. We have a previous blog post addressing this issue.
What does having an MRO have to do with the comment from the expert in the previous paragraph? That's an easy answer. If an MRO reviews a non-negative from the lab for opioids and the individual has a legal prescription from a licensed physician, then the MRO is required by law to return a negative result for that specimen. Thus, the employer does not violate applicable law.
We would, as always, recommend you consult local drug testing laws to determine if any of the above information is in conflict with that local law.
This blog post is not intended to constitute legal advice. Competent employment counsel should be consulted in this area.