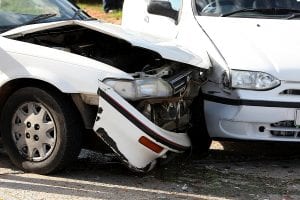 Are drugged driving incidents increasing? There is an overwhelming amount of evidence available that reveals that they are indeed, and it's happening at an alarming rate. Back in 2018, the Governors Highway Safety Association reported that nearly 44 percent of deceased drivers tested positive for drug usage. That's a 29% surge from the decade prior.
How exactly does drug usage lead to drugged driving incidents? It actually depends on the drug in question:
Marijuana – Impaired judgement, diminished memory and decreased reaction time
Sedatives – Slowed breathing and brain activity paired with worsened depth perception
Opiates – Confusion and drowsiness
Cocaine – Energizing symptoms that lead to anger, paranoia and heightened sensitivity to sound, touch and light
Methamphetamines – Convulsions, paranoia and hallucinations
Each of these drugs have their respective medical applications, but it's clear that their side effects make them unsafe choices to use when driving. Every drug on this list has existed since ancient times, however. Why only now are we witnessing the steep uptick in drugged driving accidents? There are a few reasons why:
Marijuana Legalization
Over the last decade alone, society's attitude toward marijuana has shifted notably. More and more states are decriminalizing and even legalizing marijuana each year. As this then continues to happen, drivers are more likely to assume the drug is safe for driving based on its easy availability. Obviously, this is not the case at all.
Opioid Epidemic
Opioids are a commonly prescribed drug to help patients with pain management. Back in 2017, the United States Department of Health and Human Services classified the opioid epidemic as a public health emergency. Clearly, the pain relief that opioids provide can come at a cost. Even still, opioids remain a staple pain treatment in medical facilities across the country.  At this point, the drug type is so normalized in our culture that many individuals may assume they can safely drive while under the influence.
What should employers do with this knowledge? We believe that maintaining drug testing programs to protect their associates, clients, members of the public and their reputation is the right place to start.  For maximum effectiveness, you will need to implement a random drug testing program in addition to a pre-employment drug testing program. Drug-related incidents can happen in the workplace at any time, making random drug testing programs almost as important, if not more important, than just a pre-employment drug testing.
In addition to implementing these measures, it's important to establish clear links between the job's essential functions and the associated danger of being under the influence of drugs while engaged in the job's activities.
If your employees do not understand the dire risks involved with drugged driving, or even drugged working in general, complications are sure to arise in the future. The goal isn't to restrict the rights of employees, but rather to create a safe and productive work environment.
James P. Randisi, President of Randisi & Associates, Inc., has since 1999 been helping employers protect their clients, workforce and reputation through implementation of employment screening and drug testing programs. This post does not constitute legal advice. Randisi & Associates, Inc. is not a law firm. Always contact competent employment legal counsel. Mr. Randisi can be contacted by phone at 410.494.0232 or Email: info@randisiandassociates.com or the website at randisiandassociates.co