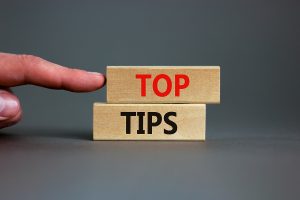 This news article from WTOP in Washington D.C. recently caught our attention . In the piece, author Abigail Constantino discusses key background check tips for employers and applicants. She also states that this August, a middle school counselor in Virginia was fired after being convicted of soliciting prostitution from a minor.
Fairfax County Public Schools responded by stating that they are taking steps to ensure that this does not happen again . Families concerned about their children's safety may find comfort in the message. However, the school system's background check practices are not as reassuring.
The situation prompts a question from Randisi & Associates, Inc.: What, if anything, was being done to investigate workers prior to this event? Chances are that the school system failed to do their due diligence.
R&A, Inc. believes that most individuals will perform as they have in the past. EEOC guidelines require that the age of the criminal conviction, the individual's behavior since the conviction and the applicability of the conviction to the job's essential duties should all be considered prior to hiring. Additionally, if an individual has falsified their employment application in any way, this should be grounds for immediate termination of the hiring process. Employers cannot discover this information, however, if no background investigation is performed.
Furthermore, an employer can be held liable for negligent hiring if an employee injures someone and the employer knew or should have known about the employee's propensity for harmful behavior. One of the most crucial background check tips for employers, then, is this: performing adequate background investigations is a strong defense against the tor of negligent hiring.
In the WTOP article, Constantino talked with experts about best practices for employers and employees. Below, we summarized their main points as follows:
What Shows Up in a Background Check?
Background screening providers use identifiers such as a person's full name, date of birth and SSN to match what they find in a jurisdiction. We'd like to add that addresses are often used. At our clients' request, R&A, Inc. searches social security trace reports for criminal convictions at prior addresses not reported by applicants. We do this under the assumption that the applicant may know a criminal conviction record would be found if they recorded a past address.
Background screening companies must comply with state and county laws that are enforced by Equal Employment Opportunity Commission. This includes the Fair Credit Reporting Act. Employers must also comply with federal discrimination laws.
One of the best-known examples of limits on background screening are collectively known as "Ban the Box" laws. These remove the criminal history question from employment applications, thus requiring employers to address the applicant's criminal history later. Over time, fair chance laws evolved from this.
Fair chance laws regulate when an employer can ask about criminal history, when they can conduct a background check and what requirements are included or not included in a job advertisement. Uebel recommends, as does R&A, Inc. that employers work with counsel to review their background screening program.
A Matter of Safety
Uebel said that employers generally conduct background checks for a few reasons, the first being safety: "They want to ensure that their workplaces are safe, their consumers are safe. They also want to protect their company reputation…"
R&A, Inc. recommends that employers conduct annual reviews of criminal convictions. Any employee at your company could have committed an unacceptable offense. You won't know about it unless you check.
Best Fit for the Role
The other main reason employers do background checks is to make sure the person they are hiring is the best fit for the role. Last month, the dean of a business school in Houston resigned following allegations that he falsified his credentials. According to the Chronicle of Higher Education, this included a doctorate from an Italian school that does not offer doctoral programs .
At R&A, Inc., we've found that individuals falsify credentials about 20% of the time.
Prospective clients often tell us they do not think a prior employment verification is worthwhile. However, most companies receive a hire date and end date at the very least. If there is a gap, the applicant may be hiding something like jail time. We discuss this in further detail in this blog post .
Another background check tip for employers (and employees) is that incorrect reports can be disputed. Uebel said the background screening company is obligated to conduct a re-investigation at no charge to the consumer.
"Background screening plays a crucial part in the hiring process … This entire industry is basically born out of a desire to help protect and increase the safety in workplaces and for consumers," Uebel said. Our team at R&A, Inc. fully agrees.
James P. Randisi, President of Randisi & Associates, Inc., has since 1999 been helping employers protect their clients, workforce and reputation through implementation of employment screening and drug testing programs. This post does not constitute legal advice. Randisi & Associates, Inc. is not a law firm. Always contact competent employment legal counsel. To learn more about background check tips for employees, Mr. Randisi can be contacted by phone at 410.494.0232 or Email: info@randisiandassociates.com or the website at randisiandassociates.com