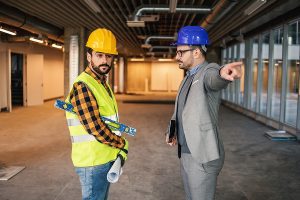 According to a recent article by McAfee & Taft, an Arkansas company successfully fired an employee for testing positive for marijuana. While your organization may not be located in Arkansas, there are valuable lessons to be learned from the case (Prinsen et al v. Domtar A.W., LLC, 4:22-cv-4076 (W.D. Ark. 1/31/23).
One such lesson is the importance of identifying safety sensitive positions in the workplace. Earlier this year, we wrote about this topic in detail. We also discussed why marijuana should be included in drug testing procedures, particularly for safety sensitive roles.
The medical marijuana laws in Arkansas give employers the right to designate certain types of positions as "safety sensitive." Safety sensitive work involves tasks that could impact the safety or health of the employee or others, as determined by the employer. Ultimately, individuals holding safety-sensitive positions can be dismissed in Arkansas after testing positive for marijuana. This remains true if they possess a medical marijuana license or an Arkansas registry identification card.
In the McAfee & Taft case, a paper mill had a drug testing policy in place that included marijuana testing. Two men holding safety sensitive jobs worked there and tested positive. They were also authorized to use medical marijuana under Arkansas law.
Both individuals were placed on a disciplinary suspension in accordance with their union contract and company policy. They also signed a Last Chance Agreement, which required certain conditions to be met before they could return to work. Under the agreement, they had to "produce a negative drug test." The men were fired after they were unable to satisfy the requirements of the agreement.
Both workers responded by suing their employer for unlawful termination. They asserted that they'd been discriminated against as medical marijuana license holders. However, a federal court ruled in favor of the paper mill. All employers should take note of the court's final decision.
The employer's drug testing policy was compliant with state law. Both employees at the mill worked in safety sensitive roles as designated by their employer. As a result, it was permissible for them to be let go if they tested positive for marijuana. This was the case regardless of whether they held medical marijuana identification cards. The state law does provide employment protection for an individual's status as a marijuana cardholder. However, employers who designate safety sensitive positions can take action based on a positive marijuana test.
This is a good lesson for employers and employees alike. Employers should take time to identify safety sensitive roles to protect their workforce. The last thing a business owner wants is to witness an accident that could have been avoided with proper drug testing policies. Moreover, employees need to be aware that certain job requirements overrule medical marijuana cardholder protections. Testing positive for marijuana can lead to termination in some states.
James P. Randisi, President of Randisi & Associates, Inc., has since 1999 been helping employers protect their clients, workforce and reputation through implementation of employment screening and drug testing programs. This post does not constitute legal advice. Randisi & Associates, Inc. is not a law firm. Always contact competent employment legal counsel. To learn more about the rights of employees who test positive for marijuana, Mr. Randisi can be contacted by phone at 410.494.0232 or Email: info@randisiandassociates.com or the website at randisiandassociates.com