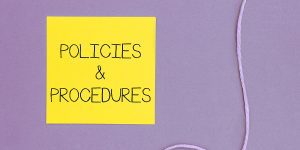 We saw this article that referenced an employer's action against an employee for failure to submit to a drug test. We have inserted text in the paragraphs in the article to highlight essential elements of what was obviously in the employer's drug test policy, though not specifically mentioned in the article.
Meathead Movers – the defendant in the case of Lopez vs. Meathead Movers, Inc., Vanliner Insurance Company – employed the applicant as a mover. His regular work duties included moving business and residential furnishings such as workstations, tables, and refrigerators.
In October 2019, the employee injured his thoracic and lumbar spine when a bookcase struck him. The injury temporarily partially disabled him. The defendant gave him modified duties like office work and washing trucks. (R&A comment – The employer clearly had a policy of providing light duty positions to workers who could not perform the essential functions of the job in their previous job position.)
According to the evidence, the employee was scheduled for a random drug screening on Jan. 27, 2021. He did not appear for the drug testing, did not show up for work, and did not contact his employer. (R&A comment – The employer must have had a statement in their drug test policy that addressed performing drug tests in return-to-work situations even if the new position was not safety sensitive.)
He also failed to reach out to human resources staff even though they were available to help employees with difficulties with their supervisors. One HR staff member previously assisted the applicant with an issue with his supervisor. She tried to contact the applicant multiple times, but he did not return her calls.
The defendant terminated the applicant for cause on Jan. 29, 2021. The failure to submit to a required drug test was considered a failed drug test, which was grounds for termination of employment. (R&A comment – The employer must have had a statement that refusal to drug test constituted a positive drug test.)
Last December, the workers' compensation judge awarded the applicant indemnity for permanent partial disability and indemnity for temporary total disability from the termination of his employment until the date his disability became permanent and stationary in September 2021.
The applicant filed a petition for reconsideration. He asked for compensation for temporary disability due to wage losses. He argued that his termination based on failure to submit to the drug screening did not amount to a good cause for termination because his modified work at the time was not the safety-specific regular work to which the drug testing was directed. (R&A comment – The employer must have had a drug test policy for safety sensitive positions where an employee under the influence may potentially hurt another member of the workforce or another third party. We have written before about drug testing for safety sensitive positions https://www.preemploymentscreen.com/can-an-employee-be-fired-after-testing-positive-for-marijuana/)
Termination was for cause, panel says.
The termination of the applicant's employment was for cause, the panel decided.
As the judge said, the employer rationally decided to impose a drug test on an employee whose regular work involved safety-specific activities and who was expected to return to such work as soon as his medical condition allowed it.
James P. Randisi, President of Randisi & Associates, Inc., has since 1999 been helping employers protect their clients, workforce and reputation through implementation of employment screening and drug testing programs. This post does not constitute legal advice. Randisi & Associates, Inc. is not a law firm. Always contact competent employment legal counsel. To learn more about the rights of employees who test positive for marijuana, Mr. Randisi can be contacted by phone at 410.494.0232 or Email: info@randisiandassociates.com or the website at randisiandassociates.com