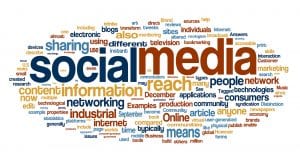 Your business probably completes traditional criminal background checks to ensure that applicants are a good fit for the position and of good moral character. However, do you also complete social media background checks? Here's what you need to know about how to complete social media background checks and act upon the findings.
Did you know that a survey detailed in this article found that 90% of employers use social media background checks as a way to screen applicants? Even more impressively, almost 80% of human resources professionals have refused to extend an offer to a candidate because of inappropriate content posted on their social media.
Before you start using social media background checks, you should review the legality of doing so.
First, you should consult with an expert and ensure that you have a written policy detailing how social media activity could be weighed in the job hiring process. If you are merely searching the internet for an applicant's name and not doing so consistently for every applicant, or putting the same level of effort into finding them, you could be opening yourself up to a discrimination lawsuit.
Today, employers do not only want to know what an applicant has to say during an interview or if they have a criminal history; they also want to know if a candidate will do a good job representing them online. It is completely legal for you to check over a platform, but it is suggested that you only use publicly available social media accounts. What types of things should you search for when you are reviewing a social media background check?
Hate speech
Illegal drug use (images or speaking about it)
Illegal content
Explicit content
Negative comments about work, past clients or your industry
Threats to people online, past employers, friends or public figures
Confidential information or trade secrets relating to a past or current job
However, please beware, it is difficult to tell if information found during social media background checks is authentic or accurate. How do you know that the Sara Smith you found is actually her and not an account mimicking your actual applicant or another Sara Smith? Randisi & Associates can help walk you through the process.
James P. Randisi, President of Randisi & Associates, Inc., has since 1999 been helping employers protect their clients, workforce and reputation through implementation of employment screening and drug testing programs. This post does not constitute legal advice. Randisi & Associates, Inc. is not a law firm. Always contact competent employment legal counsel. Mr. Randisi can be contacted by phone at 410.494.0232 or Email: info@randisiandassociates.com or the website at randisiandassociates.com.