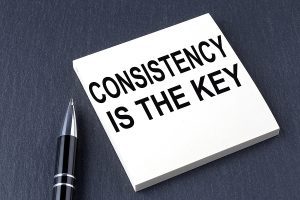 Consistency is highly important when it involves drug and alcohol testing. Unfortunately, many employers are only concerned with alcohol testing. This article , summarized below, highlights the importance of doing both types of testing regularly. A strong random drug and alcohol testing program sends a powerful message to the workforce that this type of behavior will not be tolerated in the workplace. Additionally, random positivity rates are consistently higher than pre-employment testing rates.
Alcohol and drugs impact decision-making and response time. On the job, this can lead to accidents, injuries, and even death. As Engineering News argues, following a simple set of standards isn't enough. Both drug and alcohol testing need to be done frequently and correctly in order to deter potential users.
In most cases, drug and alcohol use cause increased rates of absenteeism at work. When individuals, who are under the influence, do come to work, they are usually unable to complete the tasks assigned to them. If they cannot concentrate while working, they could unintentionally cause harm to other employees, customers or members of the public. Whether these individuals cause an accident or sell drugs to their co-workers, it results in a harmful work environment. From an operational standpoint, drugs and alcohol also drastically limit productivity and increase downtime. This can damage your company's reputation and force customers take their business elsewhere.
We have discussed the importance of a random testing program in this previous blog post . From the start, we suggest informing employees of a strict zero tolerance policy. Before their first day of work, they should be aware of what type of testing will occur and what will happen if they ever violate the policy. Drug and alcohol testing, including breath and saliva tests, need to happen frequently in order to be successful. If your workers know they'll be exposed via random testing, they'll also be less likely to use on the job.
Additionally, we recommend establishing prevention measures to show employees that you care about their well-being. If you notice that one of your workers is struggling under a drug or alcohol addiction, consider referring them to a treatment center. Employees should be able to receive the help they need so they can make a positive step forward. Businesses should also offer substance abuse training, sick leave and other benefits so that workers feel cared for. If your employees are happy at work and want to perform well, they'll be motivated to stay away from drugs and alcohol. Explain to them that performing drug and alcohol testing is a way to keep everyone safe, not to police them.
James P. Randisi, President of Randisi & Associates, Inc., has since 1999 been helping employers protect their clients, workforce and reputation through implementation of employment screening and drug testing programs. This post does not constitute legal advice. Randisi & Associates, Inc. is not a law firm. Always contact competent employment legal counsel. Mr. Randisi can be contacted by phone at 410.494.0232 or Email: info@randisiandassociates.com or the website at randisiandassociates.com.