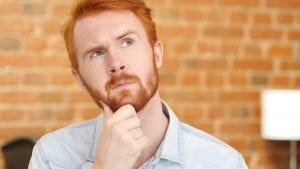 If your neighbor engaged in an activity that resulted in injury, would you want to emulate it? We think not. So why do so many states want to legalize marijuana given Colorado's experience?
We have written before about Colorado's experience with marijuana and its effects on traffic-related deaths.
Now, this article highlights the fact that cannabis-related ER visits in Colorado jump threefold after legalization.
And, the article highlights the dangers of not only inhaled marijuana but also edible marijuana. Although edible cannabis only made up 0.32% of sales in Colorado from 2014 to 2016, 10.7% of cannabis-related emergency department visits at UCHealth University of Colorado were due to edibles.
Why the increased danger from edibles? The study mentions that "In the edible form, there's a slower rate of both absorption and the body's ability to clear tetrahydrocannabinol or THC, the main psychoactive ingredient in cannabis. If people use too much because they don't immediately feel the effects, edibles can be even more dangerous, Drs. Nora D. Volkow and Ruben Baler of the National Institute on Drug Abuse wrote in an editorial published alongside the study."
So, what how does this affect you as an employer? There is a risk in employing individuals who test positive for marijuana. They have more accidents and they use your health insurance program more than people who don't smoke marijuana.
But, given the legal environment, how does an employer refuse a job to someone who tests positive?
Employers should have a well-written job description that effectively ties the job's responsibilities to the importance of carrying out those job responsibilities while not being impaired.
Job descriptions establish a link between the job's essential functions and why your firm's policy of unacceptable behavior can include evidence of current impairment for alcohol and illegal drugs. The job description process also allows identification of safety-sensitive positions. Safety-sensitive positions are positions whose activities could threaten or harm members of the public and work associates if conducted by someone under the influence of drugs or alcohol.