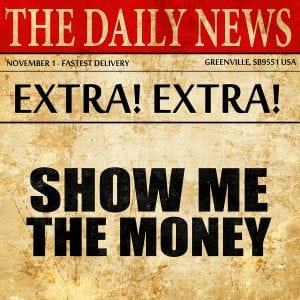 One recent case involving Maxim Healthcare Services, Inc. led to a whopping $1.2 million settlement. What was the cause? The liability waiver in the background check authorization form. While small details during the hiring process might not be something that you are putting a lot of thought into, this case highlights how critical a legally-sound application process is for every business.
In this case, Maxim Healthcare Services, Inc. had a liability waiver in their background check, which is illegal. The authorization form contained a liability waiver, and the FCRA prohibits including that waiver. The authorization form was used nationally from April 30, 2009 to August 27, 2012,
Inserting an illegal liability waiver is a common mistake that employers make. Thankfully, compliance with FCRA is simple if you follow the rules and receive advice from an experienced consultant like James P. Randisi. Always avoid inserting a liability waiver in FCRA authorization forms. You must provide appropriate disclosures to applicants before getting their consumer reports. Here  we detailed what you must include before procuring a consumer report on an applicant:
A clear and concise disclosure in writing that a consumer report could be obtained for employment purposes
The applicant's written authorization for you to obtain the form
We can help you to ensure that your forms are legal and do not run the risk of a lawsuit. It's important to know that many lawsuits like this involve steep legal fees and high settlement amounts. In this case, the $1,200,000 settlement only gave $5,000 to the plaintiff. A whopping $300,000 went to the plaintiff attorneys, while a portion of the rest went to a general settlement fund that would pay out affected people. If you make this common liability waiver error, you could be low-hanging fruit for plaintiff attorneys looking to reap the rewards. Don't allow your business to fall victim to a high-cost mistake.
James P. Randisi, President of Randisi & Associates, Inc., has since 1999 been helping employers protect their clients, workforce and reputation through implementation of employment screening and drug testing programs. This post does not constitute legal advice. Randisi & Associates, Inc. is not a law firm. Always contact competent employment legal counsel. Mr. Randisi can be contacted by phone at 410.494.0232 or Email: info@randisiandassociates.com or the website at randisiandassociates.com.