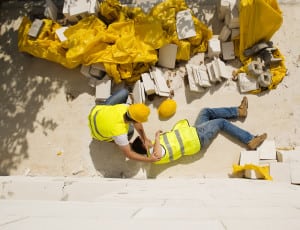 Legislators and others have pushed a move away from pre-employment drug testing and the exclusion of certain drug panels in the drug testing process. What is the result? A recent article nicely summarizes the outcome using data from the Quest Diagnostics' 2022 Drug Testing Index
Essentially, post-accident positive tests are on the rise. In post-accident testing, a drug test is performed after an accident occurs in order to determine whether drugs were involved. Unfortunately, more and more people are passing pre-employment testing and continuing to use drugs afterwards. This results in more accidents and unsafe working conditions. Compared to pre-employment testing data, workers tested positive for marijuana and cocaine use at a rate 63.4% and 266.7% higher during post-accident urine testing. Whether or not you perform pre-employment drug testing, business owners should focus on random testing. This is the only way to ensure a strong message is sent to the workforce that illegal use of drugs will not be tolerated by employees in safety-sensitive situations.
American workers are also testing positive post-accident for hard drugs, including opiates and oxycodones, at an exponential rate. Employers are going to be held liable if they do not take responsible steps to assure that employees driving and operating heavy machinery are not using drugs illegally. As we have outlined in previous posts , random drug testing policies serve as a way to ensure your team is fully committed to safety policies. Moving away from pre-employment drug testing isn't the answer; more thorough testing is. While safety is priority number one, you could also save yourself millions of dollars in potential damages in a worst case scenario situation.
According to Vision Times, the industries with the highest drug positivity rates (for all drugs) included retail and food service. In these types of positions, employees are responsible for operating equipment, serving food to the general public and interacting with customers. If these employees manage to pass pre-employment drug testing, they can continue to use drugs and put others' safety at risk. Anyone managing high-temperature cooking equipment, driving vehicles, or simply assisting customers should never cause an accident due to drug use. Similarly, workers may be unable to help those in need while incapacitated. What if a customer slips and falls, requiring immediate emergency services, but the employee on duty in that area fails to assist them? The ramifications are endless when businesses move away from pre-employment drug testing or fail to conduct random testing. Drug use among employees is increasing, and business owners need to do their due diligence by testing thoroughly.
James P. Randisi, President of Randisi & Associates, Inc., has since 1999 been helping employers protect their clients, workforce and reputation through implementation of employment screening and drug testing programs. This post does not constitute legal advice regarding a move away from pre-employment drug testing. Randisi & Associates, Inc. is not a law firm. Always contact competent employment legal counsel. Mr. Randisi can be contacted by phone at 410.494.0232 or Email: info@randisiandassociates.com or the website at randisiandassociates.com