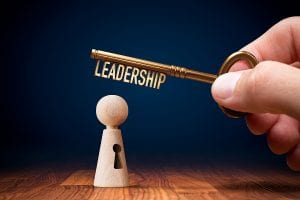 If there's one trait leaders can never have enough of, it's confidence. Nothing happens without someone leading the way toward success. A leader has vision and purpose and slavish dedication toward achieving their goals.
What is one of the most important characteristics a leader has? That characteristic is confidence. Deborah Sweeney recently posted an article on gosmallbiz that takes a closer look at this quality of leaders.
She writes "In good times and challenging times alike, team members enjoy working for leaders that view the glass as half full. They acknowledge the importance of encouraging fellow team members to work hard and offer support and guidance. In turn, this allows employees to feel optimistic about the business and confident that they are able to leave a significant mark through their work."
The author talks about failure i.e. learning from making mistakes.
"Today, making mistakes is par for the learning curve course. Nobody fully knows everything that is to come in the future. What leaders with a confidence mindset do know, however, is that they might make a few mistakes along the way. They'll learn from it and keep going."
How does one develop confidence? The author has these suggestions:
Take a moment to make a list of your strengths. Then, have a trustworthy individual like a mentor or family member create a list of your strengths. Compare and contrast the two lists together. You're likely to find some overlap and may even be surprised by some of the strengths your confidante sees in you!
Whatever your strengths, play to them. Leverage what you know instead of worrying about what you don't. This helps to create a habit of confidence. It also positions you to be in a unique position where you can stand out. You'll become known for your strengths, establishing a reputation for being the best of the best.
Self-confidence, in a TEDx Talk from Dr. Ivan Joseph, is the most important skill a person may possess. Joseph says that self-confidence is the belief that you can accomplish anything, despite how difficult the task or the number of odds stacked against you.
Building self-confidence, according to Joseph's TEDx Talk, requires taking a few important actions. The first is getting away from people that tear you down. The second is ending negative self-talk and choosing words of affirmation.
But the third unspoken action is to get out there. Do what you want to do and moreover, what you believe is right. Do it often and keep practicing, even if you fail or make mistakes along the way. If you don't say it, believe it, or do it, no one will in your place. Trust that it may take time to make, and leave, behind your impact. Be ready to leave your mark gradually.
Of course a leader can't accomplish their goals without having a great team of associates. We have a blog post here that talks about the steps necessary to developing a good team.
James P. Randisi, President of Randisi & Associates, Inc., has since 1999 been helping employers protect their clients, workforce and reputation through implementation of employment screening and drug testing programs. This post does not constitute legal advice. Randisi & Associates, Inc. is not a law firm. Always contact competent employment legal counsel. Contact us if you have any questions or if we can help at info@randisandassociates.com or 410.494.0232