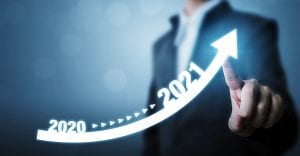 Is it better to take care of customers or employees? I think the answer is to take care of your employees. If you don't focus on your employees, you will end up with disgruntled clients and high turnover.
Just think of how you feel when you constantly get a new person in charge of your company's activities with a supplier. Do you want your customers feeling the same?
Happy employees mean they are happy with your customers, helping them solve their problems with your products or services.
When you make changes in your company, do so with confidence.
But how do you keep employees happy over the coming summer months? Deborah Sweeney provides some interesting suggestions to keep the variety in your employees' jobs. Following is a summary of her article. We encourage you to read it in its entirety.
Rotate in seasonal products and promotions
A good way to inject a bit of energy into your business is to bring in seasonal products, promotions, and services. Test out a couple of new ideas and break up the monotony of the summer months. Not only will this give your staff something new to work with, it'll show you what might work for the busier holiday season!
Promote healthy competition
Some competition is a great way to motivate your staff. Look at last year's numbers, and figure out where you want to improve. Find a metric you want to boost, Don't freak out your staff with unreachable quotas or vague threats. The idea is to motivate people, not make them lose sleep.
Be more flexible
Multiple studies have shown that a happier employee is more productive, but being in an office or a store all day, watching summer pass you by, can be a bit depressing. If your business is small enough, you can all head out for coffee every so often, or maybe even do lunch. Bigger companies, in turn, can inject a bit of flexibility into the scheduling, and put in more effort to accommodating vacation requests. Trust me, when your staff is happy to be in the office, their enthusiasm will be reflected in the quality of their service.
The trick is just keeping your staff engaged and energetic so they don't wind up phoning it in until the holiday season. New products, revised marketing, healthy competition, and flexible schedules will go a long way in keeping everyone in the business happy and help put your company in a great position to round out the fiscal year on a positive note.
Let us know which you think is more important – take care of customers or employees.
James P. Randisi, President of Randisi & Associates, Inc., has since 1999 been helping employers protect their clients, workforce and reputation through implementation of employment screening and drug testing programs. This post does not constitute legal advice. Randisi & Associates, Inc. is not a law firm. Always contact competent employment legal counsel. Mr. Randisi can be contacted by phone at 410.494.0232 or Email: info@randisiandassociates.com or the website at randisiandassociates.com