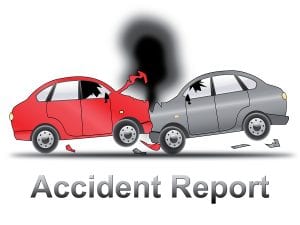 There is ominous news for employers who have employees driving vehicles. According to Boston Medical Center , lethal car accidents involving cannabis have doubled from 2000 to 2018. While it is a common view that the legalization of marijuana will lead to less alcohol use, new research suggests that both are being used together. This is ominous news for employers with employees driving vehicles, and it's not something that should be ignored.
If there are more drivers on the road combining alcohol and cannabis, there is a higher chance that employees driving vehicles are also doing the same. It is imperative that employers are aware of the heightened risks associated with cannabis legalization in many states across the nation. Unfortunately, cannabis and alcohol consumption (along with other drugs) often go hand in hand. As legalization of marijuana proceeds, dangerous situations involving a combined usage of substances will escalate. Consequently, if there is a rise in the number of impaired employees driving vehicles, this will endanger other citizens on the road.
As an employer, it's your responsibility to ensure this doesn't happen; you are what stands between dangerous, drug-impaired drivers and innocent individuals. Additionally, you don't want your business to lose its reputation in the community. You've worked hard to build your company, and that shouldn't go to waste. It is extremely crucial, therefore, that you hire competent drivers who would never use illicit substances on the job.
Even if marijuana is removed from pre-employment drug tests, employees driving vehicles should always be subject to random drug tests. As we discussed in this previous blog post.  drug-related incidents can happen at any time. You could, for instance, hire an employee who passes a pre-employment drug test and doesn't begin using illicit substances until after they are employed. Most individuals believe they're in the clear once as they've passed a pre-employment test. This is why, once as someone is hired, it is key to continue testing to uphold adequate safety measures.
The only way to protect your company and innocent drivers on the road is to conduct frequent employee drug testing. There is no perfect way to predict every possible scenario ahead of you; at times, you won't always know what your employees are doing in their vehicles. However, testing all employees driving vehicles is something that is entirely within your power.  If something goes wrong and an accident occurs, the last thing you want is to know you failed to test the employee in question. Do your due diligence and perform timely, efficient drug testing procedures. It can and will save lives.
James P. Randisi, President of Randisi & Associates, Inc., has since 1999 been helping employers protect their clients, workforce and reputation through implementation of employment screening and drug testing programs. This post does not constitute legal advice. Randisi & Associates, Inc. is not a law firm. Always contact competent employment legal counsel. Mr. Randisi can be contacted by phone at 410.494.0232 or Email: info@randisiandassociates.com or the website at randisiandassociates.com.