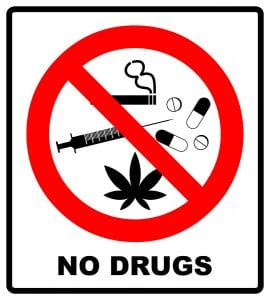 Pre-employment drug screening is a critical part of the application process for many businesses, but others brush it off as a "stupidity test." In other words, providing that someone knows they might be screened for drug usage during the application process, passing the test is as easy as avoiding that substance for a few days before the drug test. However, pre-employment drug screening still plays a critical role in hiring great employees.
One recent survey tracked marijuana usage before and after pre-employment drug screening. It found that 35% of regular marijuana users stopped their usage a month or more before a pre-employment test, and 28% of them went right back to using after the rest. The same company that released those statistics surveyed a sample of almost 600 adults throughout the country and found that 60% had used marijuana in the past year, and 51% had completed pre-employment drug screening.
While those statistics might make you think that the drug screening process cannot predict future usage, that is not the entire picture. It's critical to perform pre-employment drug screening, particularly when you consider that 65% of marijuana users did not stop usage before screening. If someone cannot cease their substance abuse in the face of a test approaching, you do not want them anywhere near your business.
Having any of your employees "high" on the job, even if they do not work in a particularly dangerous position, puts you and your reputation at risk. Even when you think that the employee applying might resume usage after the test, workplace drug testing is a critical piece of how you can protect your customers, your property, your employees and your business. Random drug testing is almost 25% more successful at identifying people who use illegal drugs than other methods.
When you are choosing the right type of pre-employment drug screening for your business, we suggest oral fluid drug testing. Oral fluid is more powerful than urine drug testing when you have a random drug testing or pre-employment drug testing program. The entire test only takes 10 minutes from start to finish, and it will reflect any substances currently in the blood system. Oral fluid also cannot be adulterated or faked like urine.
James P. Randisi, President of Randisi & Associates, Inc., has since 1999 been helping employers protect their clients, workforce and reputation through implementation of employment screening and drug testing programs. This post does not constitute legal advice. Randisi & Associates, Inc. is not a law firm. Always contact competent employment legal counsel. Mr. Randisi can be contacted by phone at 410.494.0232 or Email: info@randisiandassociates.com or the website at randisiandassociates.com.