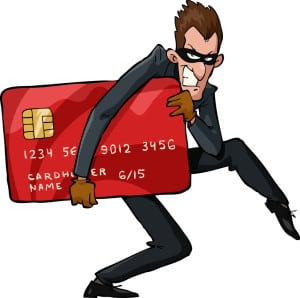 One recent case in Austin shines a light on why employee background checks are so critical. A former employee of the Austin Public Library was taken to court for purchasing and stealing over $1.3 million in printer toner to resell online, on top of using city credit cards to purchase over $18,000 worth of items for his personal use, including VR headsets, robotic vacuums, a drone and more. What can your business learn from this scary situation?
The employee was charged with theft and a first-degree felony for his crimes. The theft occurred over a long period, starting in 2007 an ending in 2019. He was allowed to approve his own purchases and the lack of oversight enabled his crimes. This theft is a serious indictment of the Library's ability to track employee purchases. It also deprived the community of funds that could have been used for library programming, books, technology and things that would benefit the whole community.
The most alarming part of this case is that it could have been prevented with employee background checks. The employee had been arrested multiple times for theft, dating back to the mid-1980s. A conventional background check would have probably revealed arrest records. Evaluating the pattern of arrests would have prevented his entrance into the workforce.
Many employers mistakenly believe that arrest records cannot be used during employee background checks. In reality, they can be used, providing that you are using them correctly. Paragraph V.B.2 of Enforcement Guidance on the Consideration of Arrest and Conviction Records in Employment Decisions Under Title VII of the Civil Rights Act of 1964 states:
Arrests can trigger an inquiry into whether or not the conduct underlying the arrest justifies an adverse employment action. You cannot exclude based solely on an arrest, but if it relates to the job and is necessity, you can utilize it.
Arrest records by themselves can't be used to deny employment, but you can make an employment decision based on an evaluation of the conduct underlying the arrest if that conduct renders the individual unfit for the position during the employee background checks process.
In this case, the criminal conduct was eventually discovered through management review. Internal controls are critical to rapidly identify poor conduct and find fraud. Theft is a serious issue at businesses of every size, and proper procedures and employee background checks can prevent it from happening to you.
James P. Randisi, President of Randisi & Associates, Inc., has since 1999 been helping employers protect their clients, workforce and reputation through implementation of employment screening and drug testing programs. This post does not constitute legal advice. Randisi & Associates, Inc. is not a law firm. Always contact competent employment legal counsel. Mr. Randisi can be contacted by phone at 410.494.0232 or Email: info@randisiandassociates.com or the website at randisiandassociates.com