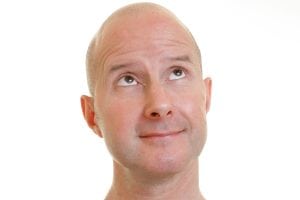 There are many several types of drug and substance testing specimens available to employers. One type of specimen is using hair. This type of drug testing has been in the news lately because some big trucking firms are pushing for hair tests to replace traditional urine testing. But are the results reliable enough to make this your standard?
We've written about the challenges associated with hair testing in the past.
Hair testing can show evidence of past drug use, but it does not show current or recent drug use. In fact, if there is past drug usage detected, the individuals could be protected under the Americans with Disabilities Act. If hair is used as a specimen, there might be serious issues for employers who take adverse action against an employee or prospective employee who claims to be in recovery.
Hair tests are not always reliable and they can be impacted by hair color. Scientists still have not arrived at a consensus as to how chemicals from drug use are deposited in the hair and whether or not washing hair can make a difference. Most hair tests have a very low sensitivity to marijuana, which is one of the most commonly detected substances on urine drug tests. If the person being tested avoids drug use for three months (long enough to grow out the sample length) and restarts use a week or days before the test, it will go totally undetected. Urine tests, however, will detect all recent usage and have been shown over the years to be highly accurate. If your business is considering the switch to only utilizing hair testing, we encourage you to think critically about the potential ADA ramifications.
James P. Randisi, President of Randisi & Associates, Inc., has since 1999 been helping employers protect their clients, workforce and reputation through implementation of employment screening and drug testing programs. This post does not constitute legal advice. Randisi & Associates, Inc. is not a law firm. Always contact competent employment legal counsel. Mr. Randisi can be contacted by phone at 410.494.0232 or Email: info@randisiandassociates.com or the website at randisiandassociates.com