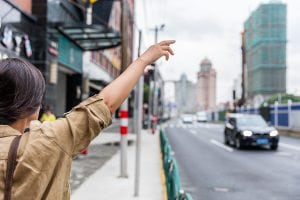 Without background checks, felons and registered sex offenders could be taking you for a ride to your destination. Background checks work in uncovering potentially dangers people. Massachusetts officials say more than 10 percent of drivers for ride-hailing companies Uber and Lyft have failed a required background check.  About 8,200 failed the checks, which are required under a 2016 state law officials have called the most stringent in the country. Out of a total of approximately 70,000 drivers, about 8,200 failed the check. More than 300 applicants had felony convictions and 51 were registered sex offenders.
The study does not provide statistics on the age of uncovered criminal and driving violations. Certainly we would recommend that parties follow the EEOC regulations that require Green factors be followed in deciding whether or not the convictions and violations were recent. Also, the individual's rehabilitative efforts since the conviction should be examined and considered. If someone has engaged in unacceptable behavior that has resulted in criminal convictions in the past, again, we think there is a strong likelihood they will continue to behave in the unacceptable manner. It is important to consider the EEOC's Green Factors   when evaluating criminal convictions in a person's background. These factors are relevant to assessing whether a criminal record exclusion is job related for the position in question and consistent with business necessity. The three factors  to consider are:
The nature and gravity of the offense.
The time that has passed since the offense and/or completion of the sentence.
The nature of the job held or sought.
Uber issued a statement faulting the background process as too strict. "Thousands of people in Massachusetts have lost access to economic opportunities as a result of a screening that includes an unfair and unjust indefinite lookback period," the statement read. "We have an opportunity to repair the current system in the rules process so that people who deserve to work are not denied the opportunity."
However, what we want to emphasize in this blog post is that background checks work. The process can reveal individuals who have exhibited past behavior that indicates a propensity to engage in similar behavior in the future.