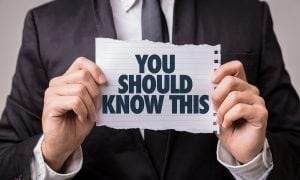 The US Equal Employment Opportunity Commission has set guidelines  regarding the use of codeine, oxycodone and other opioids for employers and employees. If you use drug testing as part of your screening process or use it over the course of employment, you must understand your legal obligations to protect your business.
The ADA has strict standards to protect workers against discrimination. And they require employers to offer reasonable accommodation provisions to people who are not using a drug illegally and are qualified for the job. It's critical to work with a skilled attorney to understand how your actions could have legal ramifications. The guidance provided here, and in the document linked above, are not a substitute for legal advice from competent employment legal counsel.
The ADA gives employers the ability to fire an employee or take adverse action against them in the event that they were found to be using opioids illegally, even without an existing performance or safety issue. Many employers are concerned and don't take any action if an employee is using opioids illegally. But the law is firmly on their side. However, if an employee is using opioids legally and has a prescription, you cannot automatically disqualify or fire them solely due to opioid use without determining if there is a way for the job to be done safely and effectively. This is not only true for codeine, oxycodone and opioids, but also the use of marijuana with a medical marijuana card.
We recommend that your firm have a Medical Review Officer (MRO) in place, who can determine if employees are lawfully using opioid medications. MROs are physicians who can conduct a thorough interview with the person to determine whether or not the test was negative or positive. It is a business best practice to have an MRO associated with your drug testing program.
When you are formulating your job descriptions, it is critical that you identify the essential functions of the position and why it is important that the person in the position not be under the influence of drugs, legal or illegal.
James P. Randisi, President of Randisi & Associates, Inc., has since 1999 been helping employers protect their clients, workforce and reputation through implementation of employment screening and drug testing programs. This post does not constitute legal advice. Randisi & Associates, Inc. is not a law firm. Always contact competent employment legal counsel. Mr. Randisi can be contacted by phone at 410.494.0232 or Email: info@randisiandassociates.com or the website at randisiandassociates.com