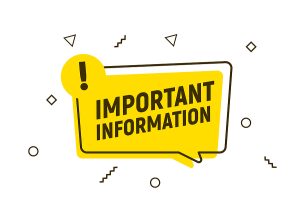 We have advocated against the legalization of marijuana many times in the past. Our main goal is to help employers realize the dangers of having individuals under the influence of marijuana while performing their job duties. This doesn't just affect your business' reputation, it puts your workers at risk. Unfortunately, employees using marijuana can cause accidents to themselves, fellow employees or members of the public. Also, an employer can help save the life of their employee  with proper drug testing.
This blog post highlights the findings of the American Psychiatric Association (APA)  and the testimony of Sean Hennessy, a professor of Epidemiology and Systems Pharmacology and Translational Therapeutics at the University of Pennsylvania Perelman School of Medicine, Philadelphia. Hennessey is also a member of the Committee on the Health Effects of Marijuana
We have highlighted important findings and statements with the intention of providing employers information to aggressively continue to drug test for marijuana in appropriate situations and to provide consumers of marijuana sobering information about the lack of governance over this drug by the FDA.
Most importantly, we would like employers to note that the APA DOES NOT endorse the use of cannabis as medicine.
General APA Findings
There is no current scientific evidence that cannabis is in any way beneficial for the treatment of any psychiatric disorder.
Further research on the use of cannabis-derived substances as medicine should be encouraged. The FDA has approved synthetic cannabis-derived medications for specific indications. The adverse effects of cannabis, such as the likelihood of addiction, must be simultaneously studied.
There is great variability of in the form, dose and potency of cannabis.
If scientific evidence supports the use of cannabis derived substances to treat specific conditions, the medication should be subject to FDA approval.
Regarding the Legalization of Marijuana and State Initiatives to Authorize Use: 
Medical treatment should be evidence-based and determined by professional standards of care; it should not be authorized by ballot initiatives.
No medication approved by the FDA is smoked. Cannabis that is dispensed under a state-authorized program is not a specific product with controlled dosages. The buyer has no complete way of knowing the strength or purity of the product, as cannabis lacks the quality control of FDA-approved medicines.
Prescribers and patients should be aware that the dosage administered by smoking is related to the depth and duration of the inhalation and therefore difficult to standardize.
Even non-smoked means of consumption, such as edible forms of cannabis, tinctures, and ointments have variable absorption, bio-availability, etc., which are not measured or controlled for in production.
Potential Harmful Health Effects of Cannabis (Sean Hennessey Testimony):
We found substantial evidence of a statistical association between recent cannabis use and an increased risk of motor vehicle crashes, lower birth weight of offspring, the development of schizophrenia or other psychoses, and worsened respiratory symptoms.
We found substantial evidence that initiating cannabis use at an earlier age is a risk factor for the development of problem cannabis use.
James P. Randisi, President of Randisi & Associates, Inc., has since 1999 been helping employers protect their clients, workforce and reputation through implementation of employment screening and drug testing programs. This post does not constitute legal advice. Randisi & Associates, Inc. is not a law firm. Always contact competent employment legal counsel. Mr. Randisi can be contacted by phone at 410.494.0232 or Email: info@randisiandassociates.com or the website at randisiandassociates.com