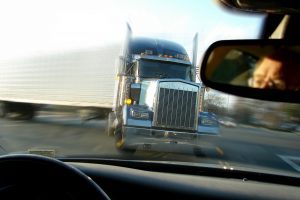 If you hire drivers, avoid employing drivers without a valid license or a poor driving record. Any driver you have on the road needs to have a valid license and a driving record that shows they have not been negligent while operating a vehicle. You should always do your due diligence and perform a proper employee screening process prior to hiring a driver.
This recent news article illustrates this point. Earlier this year, a college freshman named Connor Dzion was sitting in traffic due to an accident when a truck hit him from behind and ended his life. The on-duty trucker was driving at a speed of 70mph on cruise control seconds before he crashed into Dzion's car.
To make matters worse, he did not have a commercial driver's license. His employer is guilty of negligent retention and should have performed a careful screening to discover he was not holding a license; it could have saved a life. The driver had a poor driving record as well. Ultimately, the parents were awarded $1B by the court. The jury declared that the trucking company did not complete a proper employment screening prior to letting their drivers take to the road.
In another case that took place in February 2018, a pedestrian named Blake McKenna was crossing the street when he was hit by an oncoming vehicle operated by Ann Rogers. He alleged that another driver behind Rogers caused the accident; moments before McKenna was struck and injured, Ronald Wells drove through a red light and pushed Rogers' car forward towards McKenna.
At the time of the accident, Wells was driving a company vehicle owned by Lance Beesley. McKenna stated that the company and owner knew or should have known of Wells' poor driving record since he was a negligent driver. From his perspective, the business purposely let Wells behind the wheel of the vehicle without ensuring that he was a responsible motorist with an approved driving record. The Court of Appeal decided that due to Vehicle Code section 14604, the jury in this case may determine that the employer and owner of the vehicle knew of the driver's lack of driving experience and skill and acted negligently.
James P. Randisi, President of Randisi & Associates, Inc., has since 1999 been helping employers protect their clients, workforce and reputation through implementation of employment screening and drug testing programs. This post does not constitute legal advice. Randisi & Associates, Inc. is not a law firm. Always contact competent employment legal counsel. Mr. Randisi can be contacted by phone at 410.494.0232 or Email: info@randisiandassociates.com or the website at randisiandassociates.com