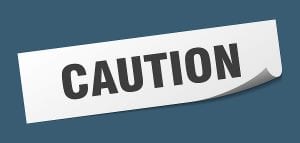 In June 2020, the Professional Background Screening Association (PBSA) and HR.com released the 4th annual industry survey entitled "Background Screening Trends and Uses in Today's Global Economy." The PBSA commissioned HR.com to conduct the survey that revealed emerging trends in who is being screened and how often, what elements go into a background check, and the value of international screening.
The Survey Background_Screening_2020_PBSA_ResearchReport_hrdotcom-PBSA_(1)  contains some interesting observations. We wanted to highlight the first item in the survey because this type of disconnect could cost your firm a lot of money.
While 94% of employers state their organization conducts one or more types of employment background screening only 73% of employers have a documented screening policy. This is dangerous for a number of reasons.  Your background check policy should:
Establish a clear link between the job's duties and the reasons why certain types of criminal convictions would prevent you from hiring individuals with certain types of criminal convictions. It is very important that an employer have a clear and up to date job description. The job description provides a clear presentation to the applicant and to any other inquiring authorities as to why certain previous criminal conviction behavior will result in removal from the employment process. For example, you wouldn't want to hire someone with sex-related criminal convictions if their job is working with certain vulnerable members of the community. This previous blog post addresses, in more detail, the importance of having job descriptions.
Identify the person or persons inside your organization with the appropriate level of expertise whose responsibility is to review decisions made by hiring managers. They would determine if individuals allowed to proceed in the hiring process have any types of criminal convictions that violate the job's duties. And, they would decide if people removed from the hiring process based on information in a consumer report have had the proper EEOC and FCRA analysis and notifications.
If your company uses social media to conduct background investigations, it is vital that these types of checks be conducted consistently and within EEOC guidelines. You could be held liable if these types of checks are done inconsistently and/or acquire information that violates discrimination laws.  We have a blog post here that addresses these issues.
James P. Randisi, President of Randisi & Associates, Inc., has since 1999 been helping employers protect their clients, workforce and reputation through implementation of employment screening and drug testing programs. This post does not constitute legal advice. Randisi & Associates, Inc. is not a law firm. Always contact competent employment legal counsel. Mr. Randisi can be contacted by phone at 410.494.0232 or Email: info@randisiandassociates.com or the website at randisiandassociates.com.