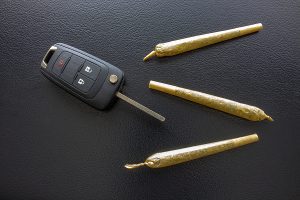 There is much discussion and many questions related to impairment when using drugs, particularly marijuana. This blog post focuses on impairment related to use of marijuana as reported in National Highway Traffic Safety Administration Drug and Human Performance Facts Sheet.
We want to increase the level of awareness of the effects of marijuana when used by employees. This awareness, by employers, is particularly crucial for employees in safety sensitive positions.
From the Facts Sheet – Effects (Page 9 of the study): Pharmacological effects of marijuana vary with dose, route of administration, experience of user, vulnerability to psychoactive effects, and setting of use.
Psychological: Stronger doses intensify reactions and may cause fluctuating emotions, flights of fragmentary thoughts with disturbed associations, a dulling of attention despite an illusion of heightened insight, image distortion, and psychosis.
Side Effect Profile: Fatigue, paranoia, possible psychosis, memory problems, depersonalization, mood alterations, urinary retention, constipation, decreased motor coordination, lethargy, slurred speech, and dizziness.
Duration of Effects (Page 11 of the study): Effects from smoking cannabis products are felt within minutes and reach their peak in 10-30 minutes. Typical marijuana smokers experience a high that lasts approximately 2 hours. Most behavioral and physiological effects return to baseline levels within 3-5 hours after drug use, although some investigators have demonstrated residual effects in specific behaviors up to 24 hours, such as complex divided attention tasks.
Performance Effects (Page 11 of the study): The short-term effects of marijuana use include problems with memory and learning, distorted perception, difficultly in thinking and problem-solving, and loss of coordination. Heavy users may have increased difficulty sustaining attention, shifting attention to meet the demands of changes in the environment, and in registering, processing and using information. The ability to concentrate and maintain attention are decreased during marijuana use, and impairment of hand-eye coordination is dose-related over a wide range of dosages.
Effects on Driving (Page 12 of the study): Marijuana has been shown to impair performance on driving simulator tasks and on open and closed driving courses for up to approximately 3 hours.
{Note from Randisi & Associates, Inc. – In our opinion, these destructive effects should cause concern to an employer who avoids the testing of marijuana in their workforce. It would seem to us that the proper execution of job responsibilities of most positions would justify testing for marijuana.  Employers should be concerned not only for the safety of others in their workforce and members of the public but also for the health and well-being of the employee smoking marijuana. }
James P. Randisi, President of Randisi & Associates, Inc., has since 1999 been helping employers protect their clients, workforce and reputation through implementation of employment screening and drug testing programs. This post does not constitute legal advice. Randisi & Associates, Inc. is not a law firm. Always contact competent employment legal counsel. Mr. Randisi can be contacted by phone at 410.494.0232 or Email: info@randisiandassociates.com or the website at randisiandassociates.com