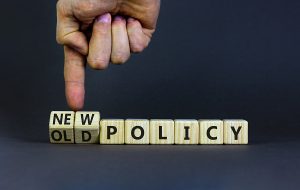 With cannabis usage becoming more widespread, employers must revisit workplace drug policies. This Philadelphia Inquirer article we came across  nicely summarizes important issues employers need to consider regarding cannabis usage. We've included several of our prior blog posts in this article so readers can explore this issue in greater detail.
In the Inquirer article, author Gene Marks points out that the rules surrounding cannabis and workplace drug policies are confusing. It's likely, for instance, that a growing number of your current and prospective employees are consuming cannabis products. R&A Inc., in a recent blog post, discusses the increase in positivity rates is here . Recreational and medicinal use are legal in some states, but federal law still considers cannabis a Schedule 1 substance. Employers also need to comply with the Americans with Disabilities Act (ADA). This makes for a tricky situation.
The author asks the question, to screen or not? Moreover, what does it mean for a worker to be in "an impaired state"? You may want to ask a potential hire if their use of cannabis for medicinal purposes could impair them. Coming to work under the influence of alcohol or any type of drug, marijuana included, is unacceptable. This type of behavior could put others at risk and lead to workplace accidents. Human resources practice leader Jim Devine suggests that consuming marijuana is no different from drinking alcohol. An employer isn't required to accommodate an individual who comes to work impaired, no matter what substance they're using.
With that being said, you want to accommodate workers who use cannabis responsibly as a form of treatment outside of work. How can you make the right call? R&A Inc. published this blog post  concerning alcohol and the ADA in the workplace, which you may find helpful. Additionally, we published this blog post  discussing the crucial importance of having adequate job descriptions to present to applicants. The job description should explain why it is essential for the job holder to exercise their duties while not being under the influence. If the applicant is aware of your full policy prior to being hired and knows how seriously you take the issue, they'll be more likely to adhere to it. As always, revisiting your workplace drug policies is a great way to start.
Unfortunately, many employers have given up on screening for cannabis and have let their drug policies fall by the wayside. Employers are still desperate to hire workers, so they're willing to let their normal regulations slide. R&A Inc. explains why we don't think this is a good idea in this post . With no screening procedures, the consequences can be disastrous. That isn't a risk any business should be willing to take.
Finally, Marks asks if the "drug-free" workplace is a thing of the past. From our perspective, it certainly doesn't have to be. As he mentions, many employers perform supplementary drug tests (in addition to random drug tests) if there's reason to believe that an employee is under the influence. Similarly, this practice is implemented whenever an accident occurs. Your company can also consider implementing a zero-tolerance policy specifically for high-risk jobs. This includes driving vehicles, handling hazardous materials, putting up scaffolding, providing utility services and more.
The best practice, however, has been for employers to establish protocols to document observed behavior and physical signs of impairment and then use a drug test as verification. R&A Inc. posted a blog post here talking about the proper way to document the process of identifying and handling employees suspected of being under the influence .
As cannabis usage becomes more commonplace, it's clear that many employers will treat its consumption in a similar fashion to alcohol. R&A Inc. agrees with this outlook. Marijuana usage on the job should be treated in the same manner, and employers need to revisit their workplace drug policies to make this clear to workers.
James P. Randisi, President of Randisi & Associates, Inc., has since 1999 been helping employers protect their clients, workforce and reputation through implementation of employment screening and drug testing programs. This post does not constitute legal advice. Randisi & Associates, Inc. is not a law firm. Always contact competent employment legal counsel.