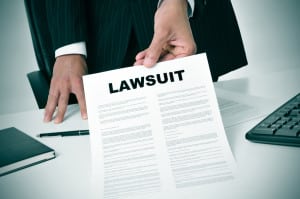 Businesses spent much of 2020 dealing with FCRA lawsuits – the Fair Credit Reporting Act . In fact, over the course of the past few years, FCRA lawsuits have been on the rise.
Why is this happening, and how can you protect your business?
If you do not have airtight policies regarding your hiring processes and provide the right disclosures at the right time, you could be a prime target for FCRA lawsuits. One of the most commonly-targeted areas is a lack of compliance with mandatory consent and disclosures in the FCRA regarding the hiring process. Because the FCRA requires minimum statutory damages of $100 to $1,000 for violations, it is very open to class action lawsuits.
Some of the areas of exposure that businesses encounter include not providing proper disclosure forms before obtaining consumer reports and failing to obtain authorization in a properly documented way. What does this look like in practice?
Do you want to protect your business against FCRA lawsuits? We are here to help.
James P. Randisi, President of Randisi & Associates, Inc., has since 1999 been helping employers protect their clients, workforce and reputation through implementation of employment screening and drug testing programs. This post does not constitute legal advice. Randisi & Associates, Inc. is not a law firm. Always contact competent employment legal counsel. Mr. Randisi can be contacted by phone at 410.494.0232 or Email: info@randisiandassociates.com or the website at randisiandassociates.com